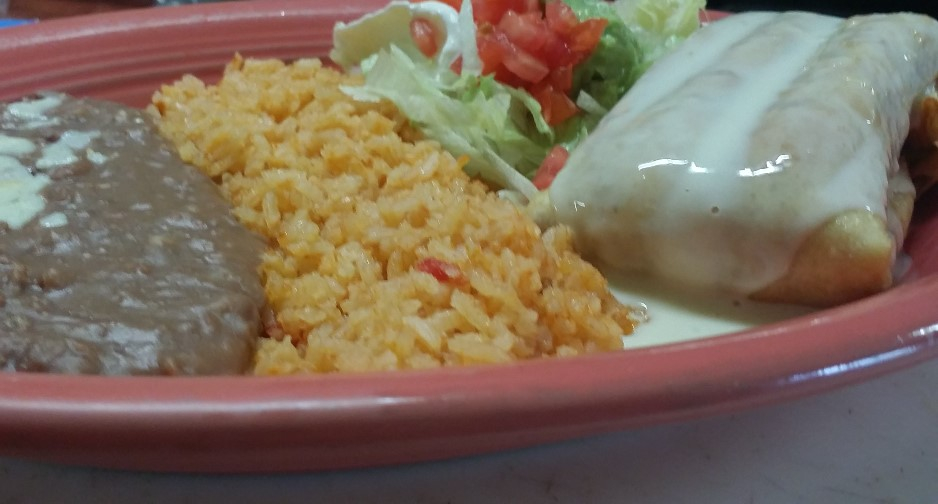 Lunch Specials
we accept most major credit cards
Watermelon

Strawberry
Peach
Passion fruit
Mango
Pina colada

Laredomexicanrestaurantjesup.com

723 N. First St. Jesup GA 31545
912 427-0886
@laredos1
Mon - Thu:
11:00 AM - 09:00 PM
Fri - Sat:
11:00 AM - 10:00 PM
Open hours
Steak
Chicken

Mixed
Shrimp
Texas (steak, chicken, shrimp)
All fajitas are served with sauteed with peppers and onions. Served with rice, beans and small guacamole salad with pico and sour cream. Flour tortillas
Beef Taco, cheese enchilada, rice and beans
Beef taco, two beef enchiladas and a beef tostada
Chile con carne (spicy pork) tamal, taco, rice and beans
Chicken taco, chicken enchilada, rice and beans
Beef burrito, cheese enchilada, chalupa, and a beef taco
Choose any three different sides
Any combination from 11am to 2pm every day

$6.99ea
SP25 Laredo Taco Salad


Your choice of steak or grilled chicken
served over lettuce. Topped with tomato,
sour cream, guac. and shredded cheese.


S2 Taco Salad (beef or Chicken)


Classic taco salad served with your choice
of meat and topped with lettuce tomato,
sour cream, guac and shredded cheese.


SP22 Quesadilla Deluxe


Half fold chicken quesadilla served with
rice, beans and a salad with tomato and
sour cream.


SP18 Quesadilla Veggie
SP19 Quesadilla Shredded Chicken/Beef


Served with grilled peppers and onions
and a small salad


SP20 Quesadilla steak or grilled chicken


A large quesadilla stuffed with your meat
choice and grilled bell peppers, onions.
Served with lettuce, tomato and sour cream.
SP6 Burrito Supreme
Medium Burrito filled with beans,
ground beef,
topped with cheese dip
and a Guacamole salad.
SP7 Burritos Deluxe
Two beef burritos topped with salad.
Side of rice and beans
SP8 Spicy Burrito
Stuffed with savory beef, beans, rice
topped with spicy chile con carne
and melted cheese.
SP9 Fajita Burrito
Steak or chicken burrito filled with
onions and peppers topped with
cheese dip. A side of rice and beans
SH4 Shrimp Burrito
A large wrapped burrito filled with grilled
shrimp, peppers and onions, pico de gallo,
sour cream and rice.
B3 Grilled Burrito
A large flour tortila stuffed with steak rice
and beans and sour cream.
S
erved with a guacamole salad.
B7 Laredo Burritos
Two burritos one filled with fajita steak and
the second with chorizo and egg
L14 Pollo en crema
T2 Shrimp Tacos
3 Shrimp tacos served with lettuce pico
and creamy chipotle mild sauce
S5 Rosie's Salad (Advocare)
Grilled steak chicken and shrimp over grilled
peppers,onions and lettuce. Two wheat tortillas
L12 Huevos Rancheros
Two fried eggs covered with mild sauce,
cheese dip and chorizo. Side of rice and beans
L11 Aporriadillo
Cecina "Mexican Jerky" Pan fried, seasoned
with
tomatoes
then is scrambled with eggs
with a mildly
spiced salsa.
Side of rice and beans. 4 corn tortillas.
L13 Laredos big Steak Taco
A big Taco, "literally" A large flour taco with
steak,
beans, lettuce,
cheese dip, guacamole
pico de gallo and sour cream.
Chicken Soup
Home made chicken soup served with fresh pico de gallo, avocado and lime wedges
Two tacos rice and beans

Chile relleno rice and beans

Tacos (4) beef or chicken

With the purchase of a soft drink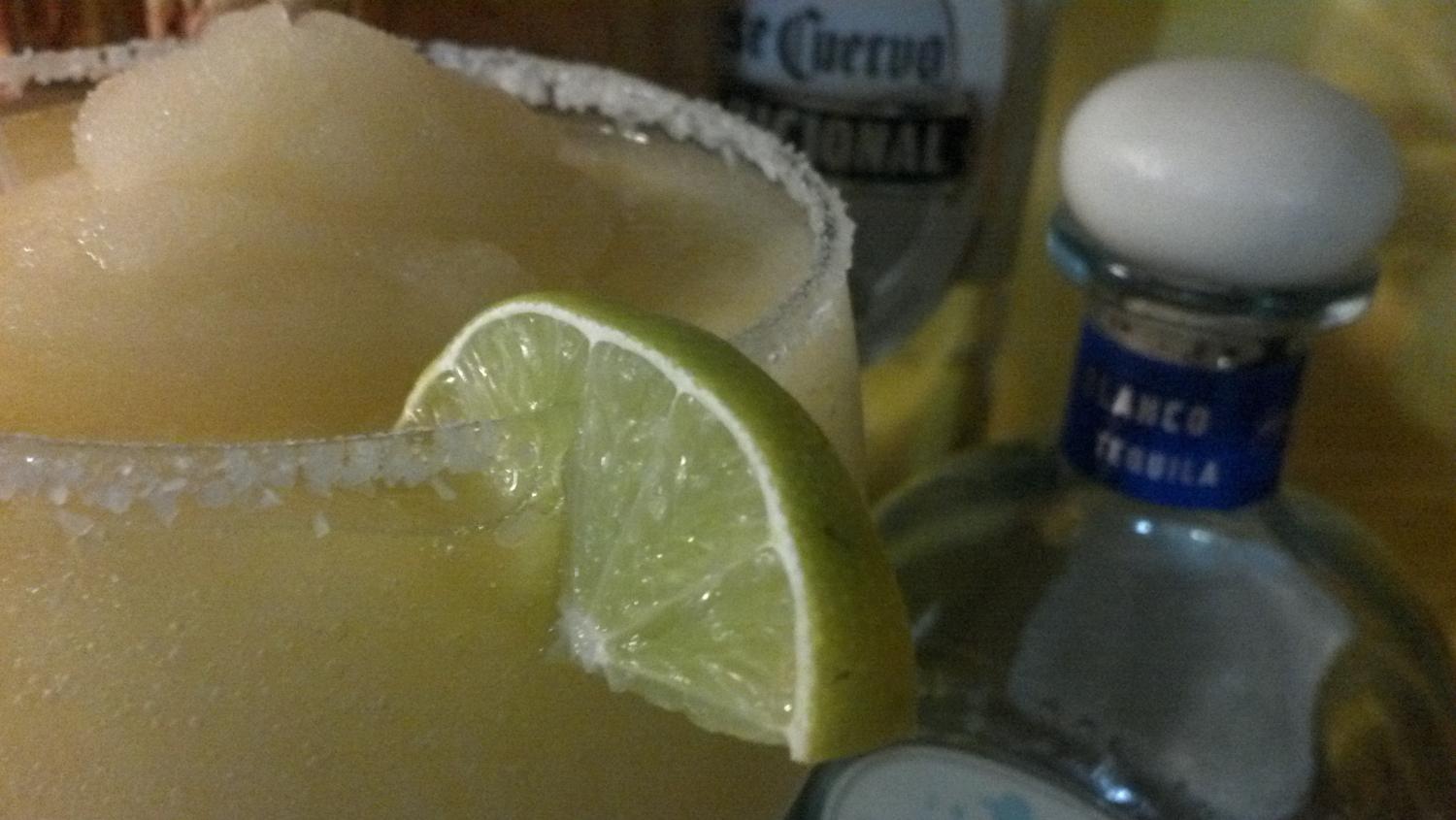 Texas Margaritas have a splash of Grand Gala (triple orange liquor)
lots of white Tequila and a splash of Orange juice.
Texas is not available in flavors other than lemon/lime
Flavor Margaritas and Daiquiris


Peach, Mango, Strawberry and Piña Colada



Crown Royal Jack Daniels
Seagram's Dewar's
Absolut Vodka Bacardi Superior
Wild Turkey Southern Comfort
Hennessy
Patron
Some other mixed drinks may be available
Mojitos
Ameretto sour
Tequila Sun rise
Corona
Corona Light
Modelo Special
Negra Modelo
Victoria
Tecate
Dos Equis Lager
Dos Equis Amber
Bud Light
Bud light lime
Michelob Ultra
Miller Lite
Coors Light

Fresh Brewed Sweet or Unsweetened Tea